English
Welcome to our English page!
Spring 2
Here you will find out what we will be getting up to in our English lessons and our current spellings.
This half term starts with our exciting Author's Week. We will look closely at two books: 'The Day the Crayons Quit' and 'The Witches'. We will spend the whole week studying these books and even do some baking based around the theme of story! 
Following that, we will explore Adventure and Mystery stories. We will look at what makes a good story and the features relating to these. We start off with a cold write, eventually leading up to our hot write where we will be writing our own Adventure story!
Finally we will developing our leaflet writing skills. We will be looking at some of the features of leaflets and this will lead up to writing our own leaflets based around our Learning Challenge topic- 'Do you need a plane to get to Spain?'. We can't wait to show you the improvement we make!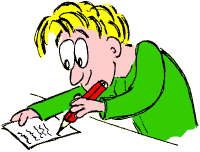 Spelling tests are on a Monday and new spellings will be given out on the same day. 
You can find the spellings on this page if you should need them 
Remember full marks 3 weeks in a row= Try My Best, Aim High merit!
Week beginning:Monday 18th March 2019 To be tested:Monday 25th March 2019
Spelling Rule: apostrophes for contractions
Group A

Group B

Group C

is not

isn't

was not

wasn't

did not

didn't

does not

doesn't

is not

isn't

was not

wasn't

did not

didn't

does not

doesn't

will not

won't

is not

isn't

was not

wasn't

did not

didn't

does not

doesn't

will not

won't

cannot

can't

 

 
Year 3 and 4 Statutory Spelling List - you must know how to read and spell all of these words and know what they mean by the end of Year 4