English
Here you will find out what we will be getting up to in our English lessons and our current spellings.
Welcome to our English page!
Summer 2
This half term in English we will be perfecting our reading comprehension skills an consolidating our SPAG skills.
Following that, we will be looking at explanation texts. This will include looking at features of explanation texts and then result in writing our very own, relating to our Learning Challenge WOW day.
Lots of our English work will be to our Learning Challenge, 'Do you have the X-Factor?'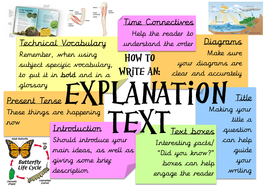 Spelling tests are on a Monday and new spellings will be given out on the same day. 
You can find the spellings on this page if you should need them 
Remember full marks 3 weeks in a row= Try My Best, Aim High merit!
Week beginning:Monday 8th July 2019 To be tested:Monday 15th 2019
Group A

Group B

Group C

science

obey

eight

vein

grey

descend

 

science

obey

eight

vein

grey

descend

scissors

reign

science

obey

eight

vein

grey

descend

scissors

reign

freight

reindeer
Year 3 and 4 Statutory Spelling List - you must know how to read and spell all of these words and know what they mean by the end of Year 4