At Sawley, we love the opportunity to share news with you be it something quite small and formal or something huge and spectacular!
This year, I would like to trial doing my Headteacher Newsletter 'online'. Creating a newsletter takes up valuable time - and of course, I have to wait until there is enough material for each edition.
An online newsletter will hopefully bring news to you which is hot off the press and has a lot more content: it will also give me scope to add photos and children's work.
(Mrs Whitmore will also be very pleased with her vastly reduced photocopying bill!)
Please let me know what you think - you feedback is always appreciated. Email me at headteacher@sawley-jun.derbyshire.sch.uk
Looking for upcoming dates or events? Click below.
15th December, 2017
The Sawley Christmas Bake-Off!
What fabulous entries we've had! See for yourselves. Winners announced later....
1st December, 2017
Purple 4 Polio - Crocus Planting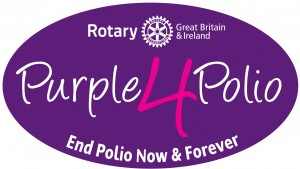 A few lucky year 5's got the chance to plant some purple crocus bulbs, near the Year 5 classroom block, to represent those who have Polio.
Rotary have helped to raise funds to support this important work immunising 2.5 billion children globally since 2015.
Sawley Junior School have raised £108 to help. The Bill and Melinda Gates Foundation are going to treble this amount of money, so our total will be £324. This will fund 1620 vaccinations.
Many people have died from Polio in the past. However, we are making progress to get rid of Polio for good. Polio is a disease that can infect the lungs, legs, arms and can have terrible results in the veins and blood vessels.
Thanks to Barbara James and Sawley Parish Council for supporting the children in this worthwhile cause.
30th  November, 2017
Long Eaton Lights Switch On
Our school winner Max A in 3F had the exciting task of switching on Long Eaton's Christmas lights on Thursday 30th November. The Worshipful the Mayor, Councillor Mary Hopkinson presented Max with a certificate.
Highlights also included children from our wider academy -  Dovedale Primary School  - taking part in a light procession of handmade illuminated puppets inspired by snowmen.
23rd  November, 2017
Community Coop Fund
Dear Mrs Burton,
The total funds raised by Co-op Members for Friends of Sawley Junior School is £2767.01
 
Say a big thank you to Co-op Members
We hope you can join us in your local Co-op store on Saturday 25 November for celebration day and say thank you to our members and customers who've raised this money.
 
Co-op Local Community Team
Huge thanks to everyone who nominated Friends of Sawley Juniors as their chosen charity. We are truly grateful for the money raised and would like to thank the Friends of Sawley for their continued hard work. We will keep you posted on how we spend the proceeds!
17th November, 2017
Children in Need
Congratulations to Max A in Year 3 who has been invited by the Mayor of Erewash Cllr. Mary Hopkinson to switch on Long Eaton Christmas Lights on Thursday 30th November.
Each child had to write finish the sentence 
I want to switch on Long Eaton's lights because.... and Max wrote I love living in Long Eaton and Christmas time is awesome!
17th November, 2017
Children in Need
We raised £428.56
14th November, 2017
The Wizard of Oz Performance
We had a fabulous performance today from a theatre company of the Wizard of Oz. The children's faces showed sheer enjoyment as they participated panto style!
Oh no they didn't - oh yes they did!
19th October, 2017
Drumming Assembly & Workshops
Firstly - if you haven't seen the photos of our Y6's residential - check them out here.
This morning Dan and Yasmin from DCP Drums came into school to deliver drumming workshops for Year 3. They began with a whole school assembly before engaging with all Year 3 classes and some of our Year 6 children. The children thoroughly enjoyed this opportunity - their faces were a picture! Most of them didn't realise that you need to be quite fit to be a good drummer. 
DCP Drums will be offering private tuition in school starting as soon as possible after half-term. They use teaching pads and electrical kits for these lessons. We have leaflets available for the children who are interested. We will need around 12 children to sign up in order for the lessons to take place. We are also chatting with Dan about coming back in the new year to deliver some further workshops.
A wonderful surprise this morning was Brandon H in Year 5 who came out to the drum kit and wowed us with his drumming talent-  very few of us knew of this budding musician in our midst!
Brandon H WOWS the crowd!
Dan from DCP Drums shows us how it's done
3HS enjoying the workshop
16th October, 2017
Evacuation
A huge thank you to all our parents and families for collecting the children promptly today following the evacuation. We were first alerted to an issue when the lights in school started to flicker. It would appear that one of our phases has blown: this caused some quite loud bangs and a few puffs of smoke. The Fire Service were called immediately and the building was evacuated. We currently have a team on site carrying out the necessary repairs who assure me that we will be able to open tomorrow. Please check the website to make sure. It could be quite late this evening before we know for certain.
Ofsted
You will be aware of our visit from Ofsted last week. Following this visit, the school will be graded and a report will be produced to share their findings. We will share this outcome with you as soon as we are allowed.
The children were wonderful as they always are. Inspectors were very impressed with the ethos of respect in school and the high standards of behaviour both in the classrooms and outside. They said our children have a wonderful enthusiasm for learning. Thank you to all the parents who shared positive and supportive comments with the inspection team and spoke highly of the experience that Sawley Junior School provides. Your comments were appreciated. 
The report should be ready to be shared with you soon after half-term.
6th October, 2017
New Classrooms
A few pictures of our brand new classrooms.
5th October, 2017
Cross Country Run
HUGE CONGRATULATIONS to Addi for his Silver Medal in today's Cross Country Competition. What an achievement  - 2nd place out of over 100 children. We are very proud of you! A huge well done to the rest of the Sawley Cross Country team who all ran their very best: in particular Joe C who came 9th in his age group. Once again, fantastic sportsmanship from all the Sawley children.
28th September, 2017
Brownlee Foundation Triathlon
We've had a brilliant afternoon at the Brownlee Foundation Triathlon today. Being the first time we've been able to attend one of these events, we were unable to answer some of the questions the children had about a whole variety of things. We needn't have worried as the whole event was extremely well organised and ran like clockwork. The Brownlee Foundation worked really hard to ensure all the children had a great day. Alistair Brownlee stood at the finish line cheering on every single child - he also signed the free t-shirts the children were given. We brought home lots of smiley children who once again made us feel very proud - they've been great team mates today and behaved impeccably. 
15th September, 2017
Bob the Owl Man
The Year 3 & 4 children had a great morning with Bob today learning all about owls. Bob brought along what he calls his 'school flying team'. Whilst Bob shares his knowledge of the owls, they fly around the school hall stopping to perch and watch for a while. I think the pictures and the looks on the children's faces say it all! Visiting this year were Archie the Barn Owl, Gizmo the White-faced Scops and Spike who is an African Eagle Owl.
13th September 2017
Art Week in progress....
The children seem to be thoroughly enjoying Art Week! We have lots of different activities going on - Year 5 & 6 appear to be either turning themselves into Tudor kings and queens or designing Tudor roses. Year 4 are making Egyptian canopic jars - lets hope they're not going to fill them.... (ask your child!) And Year 3 are focusing on pointillism and collage.
We'll post more photos of finished masterpieces later in the week on the class pages.
13th September, 2017
We are delighted to announce that once again we
have achieved the 
BRONZE School Games Mark Award
for our commitment to sport in 2016/17.
We are delighted to announce that once again we have achieved the BRONZE School Games Mark Award for our commitment to sport in 2016/17.
The School Games Mark is a Government led award scheme launched in 2012, facilitated by the Youth Sport Trust to reward schools for their commitment to the development of competition across their school and into the community, and we are delighted to have been recognised for our success.
Our sporting achievements this year include:
20th October 2016
Year 6 Erewash Boys Football finals
 2nd place
20th October 2016
Year 5/6 Erewash Girls Football Finals
1st place
5th October 2016
Year5/6 Erewash Basketball
2nd place
6th March 2017
Y56 Erewash Hockey
1st place
16th May 2017
Y34 Erewash Tennis finals
1st place
11th July 2017
Y34 Derbyshire County School Games Tennis Finals
4th place
We are extremely proud of our pupils for their dedication to all aspects of school sport, including those young volunteers, leaders and officials who made our competitions possible.
As part of our application, we were asked to fulfil criteria in the areas of participation, competition, workforce and clubs, and we are pleased that the hard work of everyone at our school has been rewarded this year.
A special thanks to:
Mrs Lacey who has worked diligently to ensure Sawley pupils had opportunities to attend clubs and take part in sporting activities. She is passionate about children having a positive experience of sport and this shows in the way she can always be found jumping up and down on the sidelines encouraging each every team member – THANK YOU!
We look forward to applying once again in 2018!
11th September, 2017
Welcome back to a new term at Sawley Junior School. It has been good to see the children looking so smart and eager to learn at the start of this new academic year. We particularly welcome the new children in Year 3 and their families to our school community.  
New Classrooms
Our new classrooms are brilliant! They seem so spacious and light. Huge thanks go to Mr Lennon and Galliford Try who have completed the tarmac areas from their Community Fund hence costing us - nothing! 
Staff List 2017 - 2018
Year 3

Miss J Fulford (Y3 Team Leader)

Mrs Herbert & MrsShilcock

Mrs Goring

Year 4

Mr J Webb (Y4 Team Leader)

Mrs E Joyce

Mr B Poole 

Year 5

Mrs R Cotter (Y5 Team Leader)

Miss A Greygoose

Miss L Bexson

Year 6

Miss C White (Y6 Team Leader)

Mrs N Lennon

Mrs R Cotter
Recent Letters
Communications Protocol
Huge thanks to all the parents who are already supporting this new system - if you missed the letter, please find it below. 
A letter from the Willows Academy Trust newly appointed CEO.
Mrs Jeannie Haigh - previously headteacher at Dovedale Primary - is now the CEO fro Willows.
Co-op Community Fund
The Co-op Local Community Fund is their way of giving back to its members and their communities - giving money to local causes that our members care about. We are registered this year with the Co-op fund and have already raised over £700. You can help us raiuse further funds by:
making sure you have a Co-op card
Registering your membership card online and nominating Sawley Junior as your chosen charity (Friends of Sawley).
Shop at the Co-op!
We'd love to hear from anyone who can garden with us on a weekly basis, or might have some time to hear some children read. Please let us know if you are interested. We will also be running the Parent Forum this year, keep an eye on the Forum page for the first meeting.